News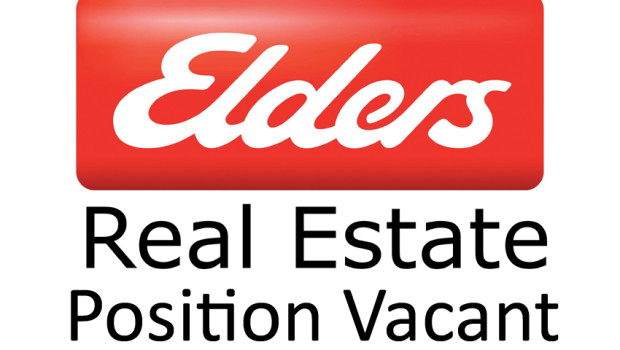 Published on October 5th, 2017
Position Vacant
POSITION VACANT
BUSINESS ​ DEVELOPMENT​ ​ MANAGER​
Are​ ​you​ ​looking​ to​​ ​work​ ​with​ ​a​ ​dynamic​ ​team​ ​of​ ​like-minded​ ​people​ ​who really​ ​enjoy​ ​their​ ​career?
Elders ​ "Elite"​ ​ Real​ ​ Estate​ ​ Port​ ​ Macquarie​ ​ ​are ​ ​currently ​ seeking​ ​ ​to ​ fill​ ​ a​ full​ ​time​ ​position​ ​as​ Business​ ​Development​ ​Manager​ ​within​ ​their
Property ​​Management ​Division.​
The​ ​successful​ ​applicant​ ​will​be​​ ​required​ ​to​ ​demonstrate​ ​maturity,​ ​a committed​ ​attitude​ ​along​ ​with​ ​dedication ​to​​ ​the ​ responsibility​ ​ of​ ​ ongoing​ growth​ ​to ​ the​ ​ rental​ ​ portfolio​​  of​ ​ the​​ ​business. 
This ​​is​ ​an​ ​exciting​ ​opportunity​ ​to​ ​join ​ ​our ​ talented​ ​ team​ ​ of​ ​ professionals​and​ ​enjoy​ ​the​ ​rewards ​ of​ ​ working​ ​ ​for ​ ​a ​ progressive​ ​ award​ ​ winning company​ ​proud​ ​to ​​be​ ​leaders​ ​in​ ​Residential​ ​Property​ ​Management within​ ​the​ ​Hastings​ ​region. 
For​ ​your​ ​information:
Real Estate experience is a pre requisite for the position preferably in the sales arena
Certificate of Registration or Real Estate License is a requirement
Remuneration by way of salary and commission with targets to maintain
A sound understanding of Property Management and the current legislation in relation to property law is required
An immediate start by way of negotiation for the successful applicant
Applications ​ can​ ​ be​ ​ made​ ​ by​ ​ email​ ​ to​ ​ General​ ​ ​Manager, Robyn​ ​ Gleeson at​ robyn.gleeson@eldersrealestate.com.au​ ​or​ ​mail​ ​to​ ​PO ​ Box​​ ​160,​ ​Port Macquarie​ ​NSW​ ​2444.